This Halloween might be a little more, well, homebound than others, but that doesn't mean candy is off the menu! You can still have a ghoulishly good time and get in the spooky spirit with some cruelty-free confections, like Trupo Treats' vegan milkless chocolate.
In a world of DARKNESS (... or erm… dark chocolate) our creamy, melty vegan chocolate crunch bar with its crispy and nostalgic rice crunch is a dreamy delight that stands out in the chocolate crowd. Irresistibly smooth, sweet, and loaded with cocoa flavor, our chocolate needs to find its way into your Halloween chocolate stash! 
Yes. Halloween is about to go VEGAN, witches! Here are 5 reasons why your plastic cauldrons need to runneth over with vegan chocolate this Halloween.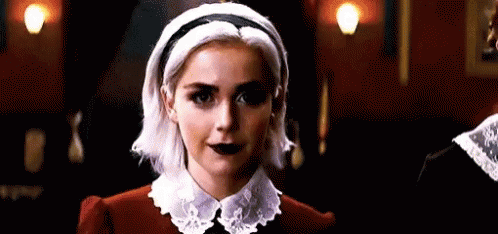 (Credit: Netflix)
1. Vegan chocolate gives back.
There are many vegan chocolate companies that are known for their generosity and conscientiousness. Vegan chocolate is even more likely to be made from ethically sourced Fair Trade cocoa than dairy milk chocolate. Some vegan chocolate companies also donate some (or all!) of their proceeds to nonprofits and foundations dedicated to protecting animals and conservation.
We at Trupo Treats donate 10-25% of profits annually to our partner animal sanctuaries in North America. When we founded Trupo Treats, we set out to make incredibly yummy vegan milk chocolate and to give back to animals and their sanctuaries while doing it! Since then, we've partnered with over 30 sanctuaries and counting. Our chocolate isn't just a sweet treat for you, but it's sweet for all of the cows, goats, pigs, chickens, turkeys, and other rescued farmed animals who get donations from us! 
2. Vegan chocolate is yummier! 
Because vegan chocolate forgoes cow's milk, the cocoa is able to shine through in each bite! In general, vegan chocolate bars have distinctly richer and more velvety chocolate tastes than conventional cow's milk chocolate bars. The higher cocoa content in many vegan chocolate bars (and the extra antioxidants, vitamins and minerals that go along with it) also makes snacking on vegan chocolate less of a guilty treat and more of a healthy indulgence.
3. Vegan chocolate is kinder to cows. 
Chocolate made with cow's milk is more violent than Freddie, Jason, and Norman Bates combined. Cows used for their milk in the dairy industry are subject to abuse, painful infections, like mastitis, and overcrowded conditions. They're forcibly impregnated, and they constantly experience the emotional anguish of having their calves ripped away from them hours after birth. By using only plant-based ingredients, vegan milk chocolate doesn't harm these loving and sensitive animals. 
4. Vegan chocolate is more environmentally friendly.
The impact of raising cows for their milk on the environment is atrocious and unsustainable. The dairy industry uses nine times more land and creates three times more greenhouse gas emissions than any plant-based alternative. A whopping 48 gallons of water are required to create a single cup of cow's milk. Yikes! 
Along with deforestation and destroying wildlife habitats, the dairy industry is a leading cause of pollution. The amount of daily waste the cows produce often contaminates rivers, groundwater, and even the air! To put that into perspective, a single cow produces 17 gallons of waste a day, and there are 278 million cows used for dairy in the world and 9.3 million in the US alone. The improper handling of cow waste is life threatening to the animals and humans who live in areas near dairy farms!
By ditching cow's milk and using plant-based alternatives, like we do at Trupo Treats, vegan chocolate has much less of an impact on the environment, animals, and humans inhabiting it.
5. Vegan chocolate can be allergen-free.
The nonprofit organization Food Allergy Research and Education (FARE) reports that cow's milk is one of the eight top allergens, with about 6.1 million Americans being allergic to dairy. The US National Institutes of Health goes on to report that 30 - 50 million Americans are lactose intolerant. Many vegan chocolate companies (including  Trupo Treats!) also avoid using other top allergens, like gluten, peanuts, tree nuts, soy, palm oil, and eggs!
(Credit: Charlie Brown)
Even if you've outgrown Halloween nights trick-or-treating around your neighborhood stomping grounds with plastic pumpkin buckets and pillowcases, there's no denying that vegan chocolate is its own kind of magic. 
And now you can get in the spooky (and delicious!) Halloween spirit with our vegan chocolate Boo Boxes! Filled with five of our signature Vegan Rice Crunch bars, a set of adorably eerie Halloween stickers, and a hauntingly hilarious "You've Been BOOED!" poster, our limited edition Boo Boxes are all treats, no tricks. It's in our name after all! ;) 
Surprise your friends and neighbors (or treat yo'self!) to a magical vegan Halloween with Trupo Treats!