Treat yourself this Memorial Day to an indulgence of Trupo Treats Vegan Mylk Chocolate and your very own homemade dairy-free ice cream. This recipe is perfect for any vegan chocolate and caramel lover who wants to kick back and relax with a creamy and delicious nostalgic dessert. No better way to do so than with a Trupo Chocolate Caramel Sundae!
▢ 1 can of Natures Charm coconut whipping cream
▢ 1 can (13 oz) full fat coconut milk
▢ 2/3 cup unsweetened cocoa powder
Instructions:
1. Place ice-cream maker in freezer 24 hours beforehand. Place a separate medium size mixing bowl in fridge prior before next step.
2. In a pan over a low to medium heat, place coconut whipping cream, coconut milk, espresso, salt, sugar, cocoa powder, and vanilla extract. Whisk for 3 minutes then remove from heat.
3. Add chopped Trupo Treats Classic Mylk Chocolate, whisk to combine. Once combined, strain chocolate into a bowl. Plastic wrap and refrigerate for 2 hours.
4. Remove and add to chilled ice-cream maker base. Add chopped Trupo Treats Mylk Chocolate Caramel Truffles. Churn ice-cream according to manufacture instructions.
5. Once churned, place in freezer for 6 hours. Remove and scoop into a waffle bowl. Top with your other favorite childhood treats. Enjoy!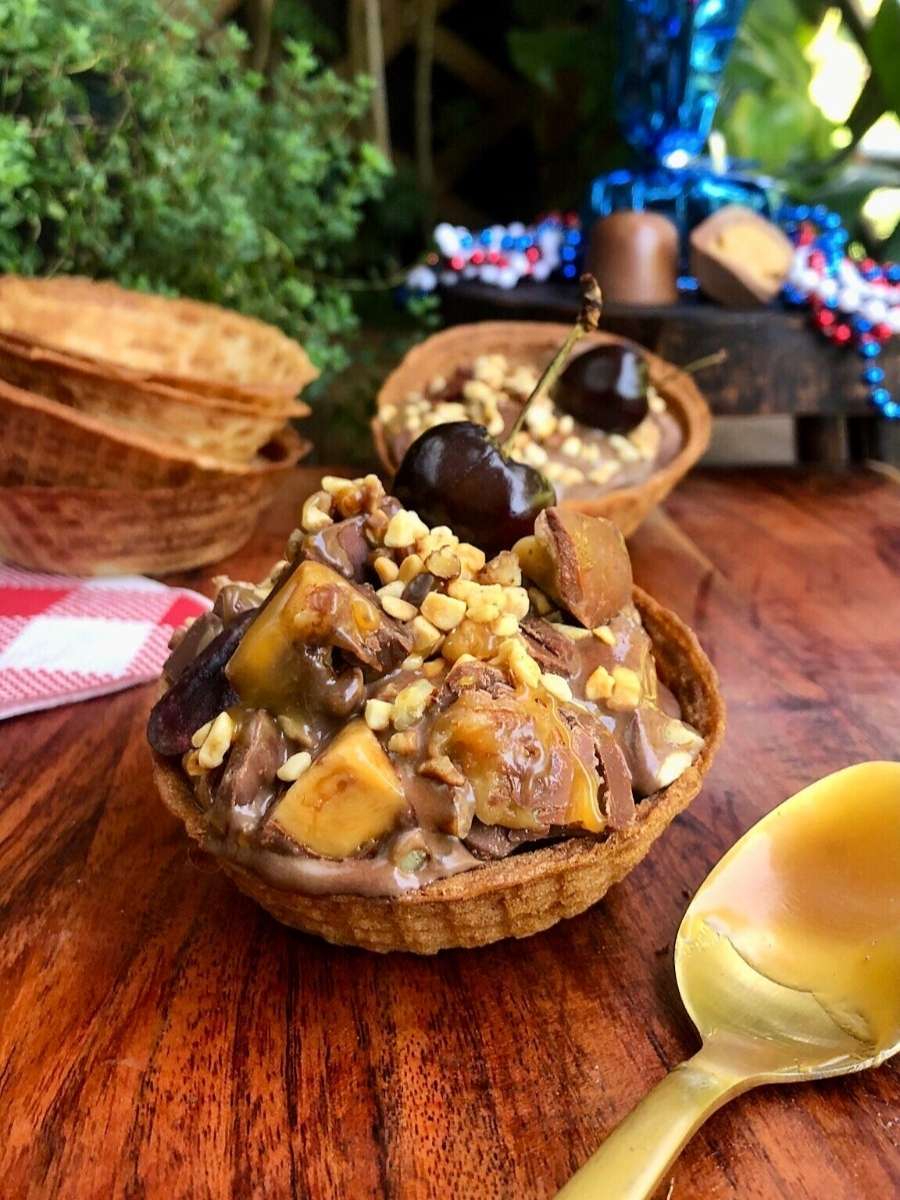 ---
---
WANT TO READ MORE FROM TRUPO TREATS?
SIGN UP TO RECEIVE OUR NEWSLETTER